A LOCAL waste-and-pollution watchdog on Sunday warned the public against buying cosmetics containing mercury that are being sold over the counter in the Philippines, despite already being banned in the United States.
EcoWaste Coalition revealed that it had purchased 11 skin-lightening products made in China, Pakistan and Thailand that were among those found to contain mercury by health authorities in the states of California, Minnesota and New York. Said cosmetic items were eventually banned in the US, but are still being sold online and in several local cosmetic outlets.
"We obtained the items from cosmetic stores and from online sellers during our market monitoring," revealed Aileen Lucero, who is the coalition's national coordinator. "Based on the chemical screening we conducted, the items are contaminated with high levels of mercury ranging from 2,230 to 58,400 parts per million—way above the global limit of 1 ppm."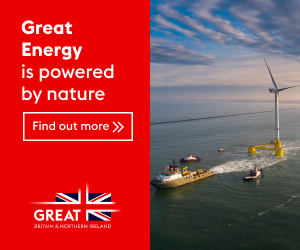 "Ten of these products were produced in 2021 or 2022, or after the global phase-out in 2020 of mercury-added cosmetics such as skin-lightening products," Lucero explained, "in clear defiance of the requirements of the Minamata Convention on mercury, as well as the Asean Cosmetic Directive (ACD)."
The ACD lists mercury and its compounds among the "substances which must not form part of the composition of cosmetic products," a decision adopted by the Asean Cosmetic Committee in 2007, while the Minamata Convention sets 2020 as the "date after which the manufacture, import or export of the product shall not be allowed."
"Six of these products are already covered by separate health advisories issued by the…Food and Drug Authority warning consumers against buying and using them," she added.
Among these 11 mercury-tainted products are five Pakistan-made cosmetics: Chandni Whitening Cream, Faiza Beauty Cream, Golden Pearl Beauty Cream, Goree Beauty Cream, and Sandal Beauty Cream. They were identified by the New York City Health Department as containing the lethal chemical.
Also sold locally are four Thailand-produced items with mercury: 88 Total White Underarm Cream, Meyyong Seaweed Super Whitening, Polla Gold Super White, and Snow White Armpit Whitening Underarm Cream. They were among those found to contain mercury by the Minnesota Pollution Control Agency and the Minnesota Department of Health.
According to the latter: "Skin-lightening products are rooted in colorism defined as discrimination that privileges light-skinned people over people with darker skin," then warned that "skin lightening products may contain toxic chemicals (such as mercury, hydroquinone and/or steroids) that can negatively impact the consumer's health and family living in the same space, such as children or elders."
The group also procured two China-made Jiaoli Miraculous Cream and Jiaoli 7-Day Specific Eliminating Freckle AB Set, which were among those tested and found to contain mercury by the California Department of Health (CDH).
According to CDH's fact sheet, which is also available in Filipino since California has the largest concentration of Philippine nationals living in the US: "Some face creams can poison children. You can spread it from your hands all over your home. [They get into people's bodies. They are] especially bad for children and pregnant women."